The CGN Cultivate Church Planter Training Series is designed to help train and raise up the next generation of leaders within our community. Our goal is to share our mission and our methodology with those who are called to serve as church planters, equipping them with the tools and knowledge they need to succeed in this important role.
In this video, Kellen Criswell introduces the series and discusses the importance of the core value of missional life and ministry in the CGN community. He reads the official statement on this topic, providing an overview of what will be covered in the upcoming courses.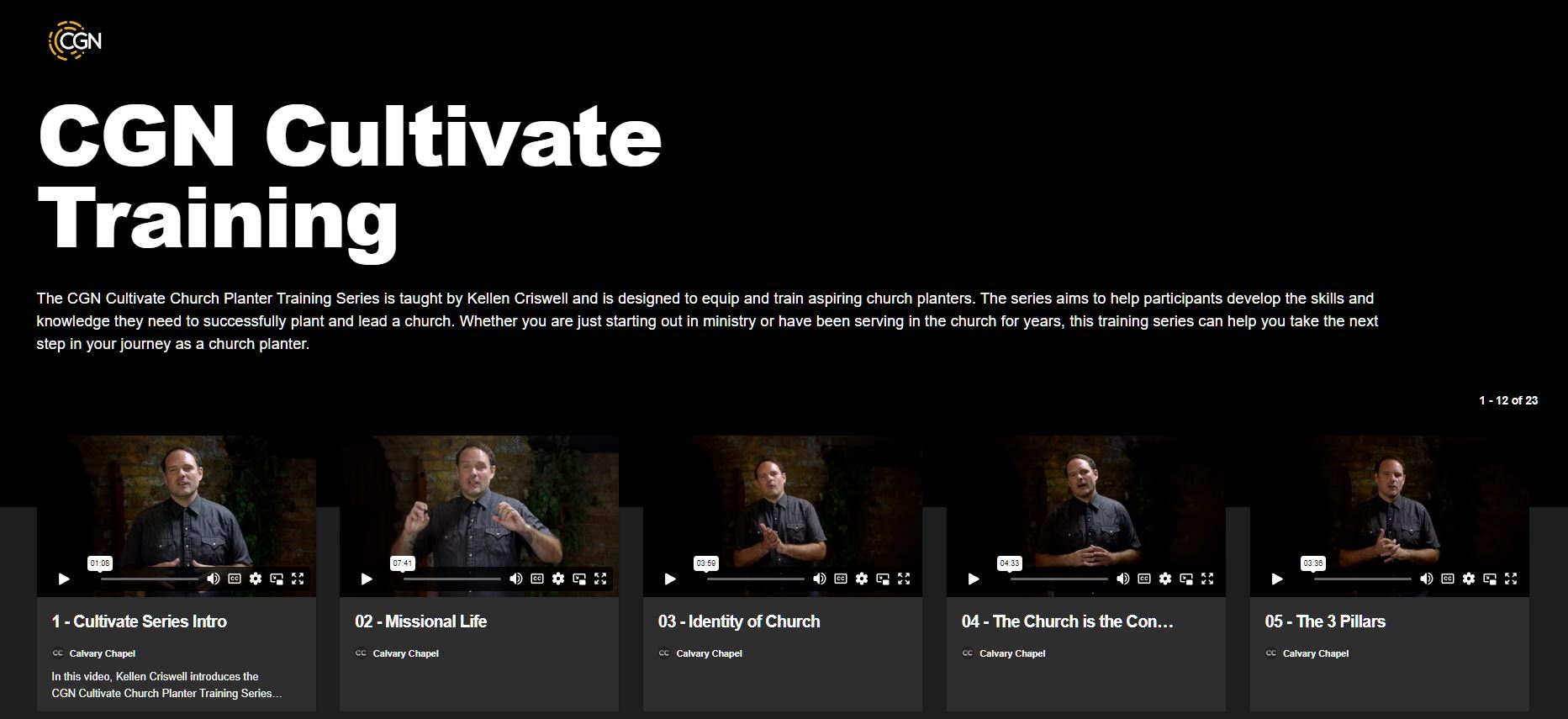 This video is being offered as a preview for the 23-part CGN Cultivate Church Planter Training Series. If you would like access to the rest of the videos in the series, please contact us to let us know. We are excited to share this valuable resource with you and hope it will be a helpful tool in your church planting journey.
Contact us For More